Like so many businesses across the UK and indeed the world, the impact of COVID-19 has transformed the way we work. With offices closed and the majority of colleagues forced to work from home, we turned to technology to maintain communication and sustain business activity. 
e.surv has made a strategic commitment to using technology as an enabler of business efficiency. IT Director, Mark Wilkinson explains how this long-term focus enabled the business to withstand many of the COVID-related challenges faced by large organisations with a disparate workforce.
"From early March, we started to analyse what was needed to enable colleagues to work efficiently and effectively from home. We had the reassurance of knowing that following significant investment in IT architecture over the past four years, we have a resilient infrastructure for both home and office.
Before the official lockdown came into force, we had already transferred over 200 desktop PCs and monitors to the homes of office-based colleagues. This meant they could be fully operational and perform all their normal tasks on the day they received their kit. They have continued to work well since then, doing everything that is needed – whether computer or telephony related. The only thing we could not do was mass printing and mailing, so we simply updated the processes to replace printing with the electronic delivery of documents.
While we could not have foreseen a situation that we require all colleagues to work from home, it was a massive boon was that we already introduced Microsoft Teams as part of our Office 365 implementation! We had been trying to promote widespread adoption for the past 12 months, and this forced our hand somewhat. It is now widely accepted as a reliable communication and collaboration tool that has helped us be as efficient at home as we are in the office.
When we could no longer carry out physical valuations, we were able to leverage our Remote Valuation application almost overnight. But working at pace meant a lot of re-configuration was required to ensure all updated e.surv and lender policies were adhered to and that most of the triaging and business process workflows could be automated. We then reversed the configuration when we resumed physical valuations but by this time, we were well versed in what we needed to do. We certainly made use of the technology and experience we had developed over the past four years!
While the business has returned to relative normality, we continue to monitor and respond to the unexpected e.g. the Leicester lockdown. In this scenario, we were able to make the necessary system changes on the day the lockdown was announced.
Like all businesses, we continuously review our operating model to ensure we can respond with agility and pace. Inevitably, we will adjust and enhance our IT architecture to support the hybrid ways of working that the future is likely to bring".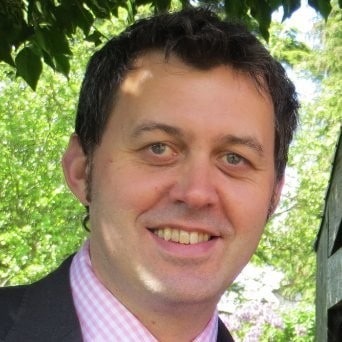 Guest blog by: Mark Wilkinson, IT Director