CALL US FREE TODAY TO BOOK A SURVEY
0800 169 9661
Who we are
The e.surv story began in 1989 when, as GA Valuations, we formed a subsidiary of general insurance provider, General Accident.
In 1992, the valuation business was separated from the company's estate agency division and in 1999, on the cusp of a new millennium, we rebranded as e.surv Chartered Surveyors.
General Accident (then known as CGU) merged with Norwich Union in 2000 – the same year that we took our first valuation booking over the internet. We've been tracking and reporting everything online ever since.
Of course, what seemed like futuristic technology back then now forms part of daily life, but that hasn't stopped us from trying to find new and better ways of doing the things that make a difference to our customers.
It wasn't until 2004 that e.surv and our sister company, Your Move, left Norwich Union, and LSL Property Services PLC was formed. The Group continued its expansion through the acquisition of Reeds Rains Estate Agency, Homefast Property Lawyers, St Trinity Asset Management (formerly Halifax Corporate Services) and Templeton LPA.
In 2006, LSL Property Services plc was listed on the UK Stock Exchange in a £220m flotation and today, it remains one of the country's leading providers of residential property services.
And e.surv? We've remained profitable despite experiencing some of the worst conditions in the UK housing market for over 25 years and have gone on to win award after award within our industry.
We're very proud of the award-winning business we've built, and of the people we call clients and colleagues. Given our success to date, imagine what we can achieve together in the future…
Our people
Ronan Jennings

Managing Director
Ronan joined e.surv as Managing Director in January 2014, having previously held senior positions with Capita and Serco, working in the healthcare logistics and oil and gas industries.
Russ Hewitt
Operations Director
Russ joined e.surv as Operations Director in 2014 and is responsible for service delivery to clients of the business. Russ has wide ranging experience of leading large transformational change programmes in multiple sectors having previously worked in senior roles in the banking, telecoms, utilities and business services sectors.
Richard Sexton
Business Development Director
Richard is the longest serving member of the e.surv Board, having joined the LSL Property Services Group in 1991. Following a career in sales, Richard has held a number of management positions in the Group's property services, asset management, and valuation divisions. Widely recognised as, 'the face of e.surv', Richard is a respected media commentator in both mainstream and trade press.
Paul RayCollins

Corporate Governance Director
Paul joined e.surv from a senior position with Lloyds Banking Group in 2015. With over 20 years' experience in fraud and risk management, both in the UK and the USA, Paul provides a vital interface between our operation and our markets, providing assurance on the effectiveness of our risk controls.
Martin Oliver
Finance Director
Martin joined e.surv as Finance Director in August 2014. A Chartered Accountant with over 25 years' industry experience, Martin has previously held senior positions with Connells, Avnet, and GEC Marconi.
Bridget Charlton
Head of H.R.
Bridget began her career in 1992 as an HR Systems Graduate with GA Property Services. Having achieved the CIPD qualification in 1995 and following a series of HR roles within the LSL Group, Bridget was promoted to Head of HR LSL Corporate Services and in 2013, joined e.surv as Head of HR Surveying. With extensive experience of all HR matters, including employee relations, TUPE and Organisational Design, Bridget is the HR advisor to the e.surv Senior Management Team, and has a senior role within the LSL Group Corporate HR Team.
Emma Short
Head of Communications
Emma joined e.surv in May 2015, having previous held senior communications positions with global design, engineering and project management consultancy, Atkins, and Irish food manufacturing giant, Kerry Foods. Formerly a freelance copywriter, she's experienced life on both sides of the corporate and agency divide and brings her passion for value-driven brand marketing to our internal and external communications.
Our purpose, vision and values
Our purpose, vision and values underpin everything we do at e.surv, every day. They define us and set the tone for the way we work. And because we believe that success comes from within, we've developed an honest and open culture that empowers our people to do their best, and enables our business to deliver results.
We deliver what we promise, when we promise it
We know that for each homebuyer, a survey is a very personal matter. For that reason, we don't think of our services as simple transactions – we think of them as promises. We apply our passion for property to every case, placing our customers at the heart of every decision we make, every product we design and every process we introduce.
We put our customers – and their needs – first
We build trusted and valued relationships with our clients and partners, most of whom we've worked with for many years. Our approach to customer service delivery and innovative product development reflects the needs and values of our clients. And by employing the best people in the market who share our passion, we continue to meet – and exceed – the needs of the market and deliver an efficient and cost-effective service.
We take an honest approach to business
As a regulated business, we have a responsibility to operate legally, ethically and transparently, maintain professionalism at all times, and test everything we do against the standards that matter to both us and our customers.
We listen, learn, and find better ways to make a difference
Our ability to meet our customers' needs relies on our people being confident and competent in delivering an excellent service. We're driven by feedback from our clients, customers and colleagues, and we're specialists in turning opinions and ideas into positive action.
Our awards and accreditations
2017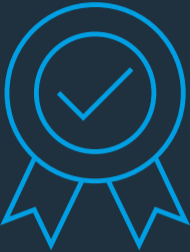 Moneyfacts Awards 2017: Highly Commended
ISO27001: Information Security
RoSPA Quality Safety Audit – Level 3
BS 18001 Occupational Health and Safety Audit System
What Mortgage Awards 2017: Highly Commended – Best Survey Provider
2016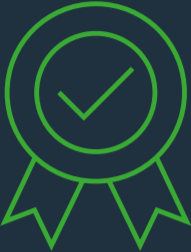 Equity Release Awards 2016: Best Surveyor
Your Mortgage Awards 2016: Best Surveyor
RICS Matrics Young Surveyor of the Year Awards 2016: Finalist
Money Facts Awards 2016: Finalist
Mortgage Strategy Awards 2016: Best Surveyor/Valuer
2015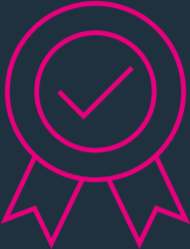 What Mortgage? Awards 2015: Best Survey Provider
Equity Release Awards 2015: Best Surveyor
ONE VALUATION EVERY 25 SECONDS
OVER
RICS –
REGISTERED
SURVEYORS
OVER
GRADUATE
CAREERS
LAUNCHED
OVER
INDUSTRY LEADING TECHNOLOGY
Our communities
Our surveyors cover almost every square mile of the UK on a daily basis, so the people and the communities in which we work are incredibly important to us. And that's why we're committed to supporting the work of community development programmes and local charities across the UK.
Our environment
We're committed to working in a way that both respects and protects our environment and reduces carbon emissions. That's why we always email our reports to you (although you can request a paper copy at an additional cost) and when we produce printed literature, we use paper from sustainable forests.
And as we're conscious of all the miles our surveyors rack up as they travel around the UK, the carbon emissions of our main car fleet are capped at 130g/km.
We also support a range of charitable causes close to the hearts of our colleagues.
Our corporate charity
We've spent almost 30 years helping customers to purchase their dream home. So when it came to nominating a good cause to support, Coming Home was an obvious choice. Coming Home is the Haig Housing Trust's fundraising campaign to provide specially adapted homes for severely wounded ex-service personnel.